---
EO Space Internship - Compilation of Work
︎ 2023

While working at EO Space as a graphic design intern, I touched a variety of projects. For internal support, I created proposal templates, project display kits, and catalogs. I also had the chance to work on client projects, ranging from a brand identity update to an exhibition catalog.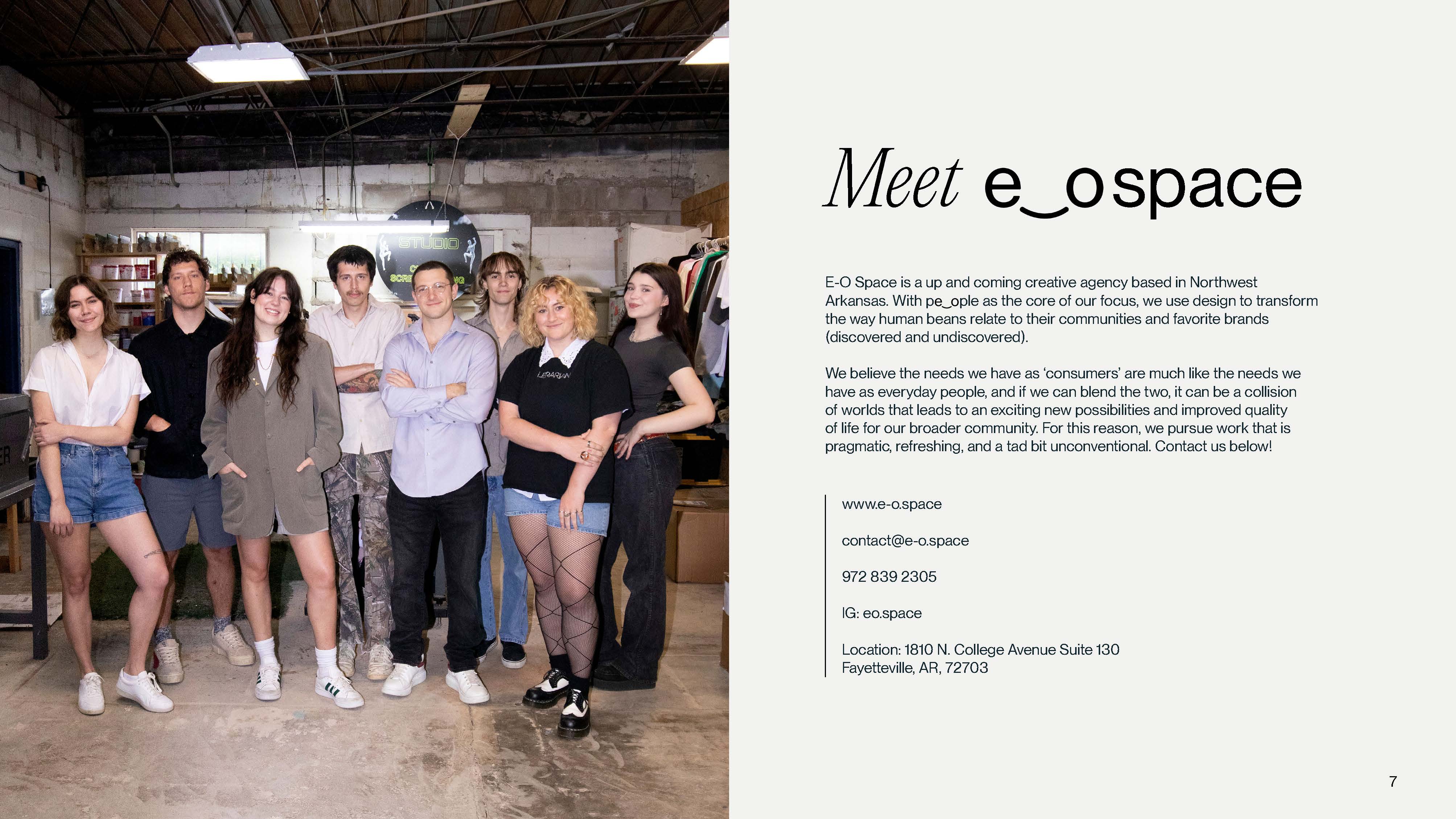 This project display document was made to highlight an EO client project, Shooters Vodka. The slides tell a story about their process and intentional approach to their client's needs. The visual tone is clean, charismatic, and makes the Shooters' indentity look it's best. Proudly, this document earned EO Space a feature on the Brand Identity, an independent graphic design resource with a global reach, showcasing the best projects, companies and products relevant to the industry. Read it here.



EO was brought on to design exhibition material for "The Big Free Picture" at the Momentary. The Momentary's artist-in-residence, Rumwolf, created a multimedia project, that included a short story. I was responsible for designing the exhbition catalog that would feature the short story. Complimenting the design of the exhibition poster, the concept for the catalog was to make reading the significant amount of text, a more active experience. Starting small and compact, the pages unfold to a surprising scale. Unfolding completely also reveals a copy of the exhibition poster, unveling the "big picture."



With select screens featured above, another internal project I worked on was the EO Production Services Catalog. The goal of this document was to simplify interactions with EO clients who needed information about garment blanks, or service pricing. Designed for mobile, it is an efficient and easy way to optimize both the EO Space team's time, and client experiences.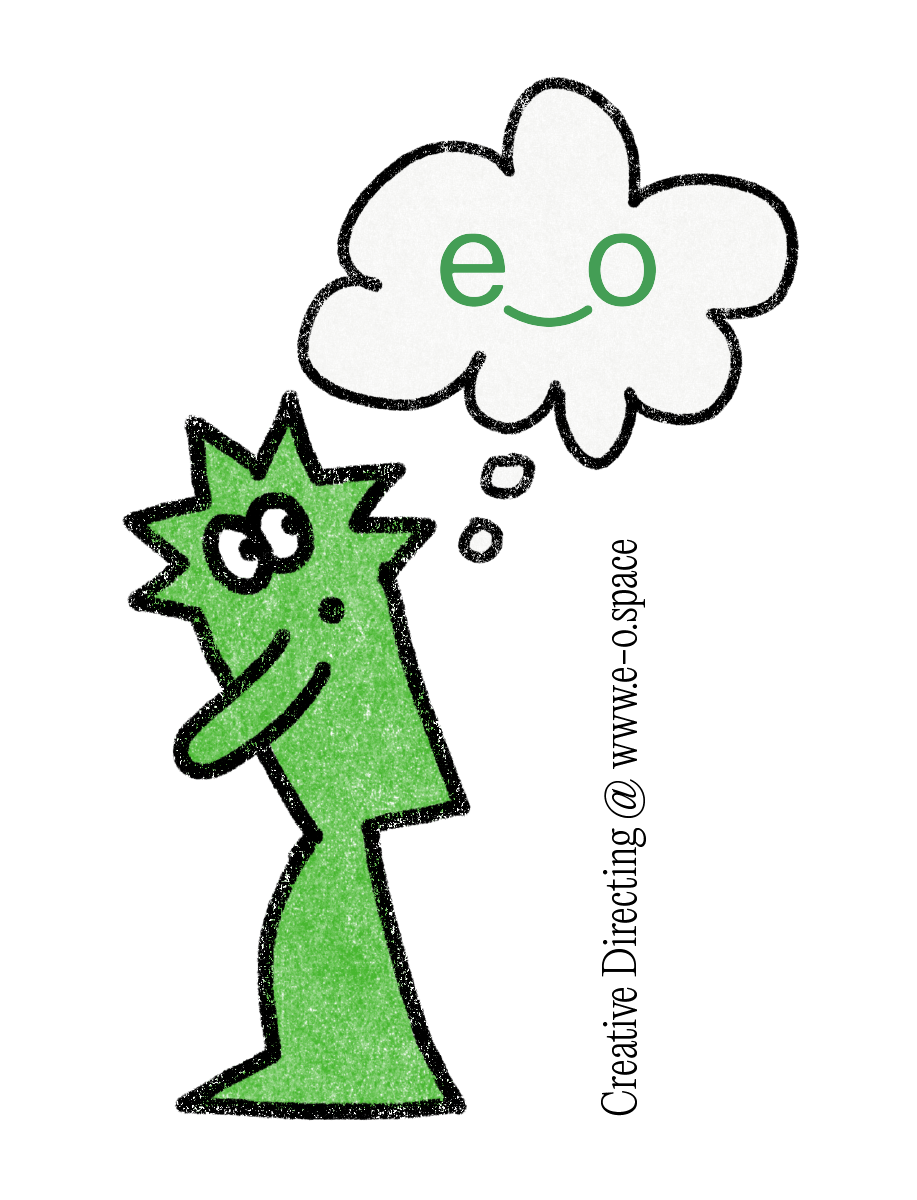 ---
︎︎︎ Return to
Design Work Gallery